Retired, Soul Mate with Martina, Giant pumpkin grower, Fomula 1 Fan, Ultramarathon Fan, Baltimore Orioles, Karlsruhe fussball, Winter Sports and many other things
I will be making random blog entries here, read at you own risk! SARCASM will be encountered at every turn
Zugspitz UltraMarathon 18 June 2016
Martina, Charlie and I arrived on 17 June in Garmisch and met up with Dreama, BJ and Addie at a Café before Dreama's race the next day.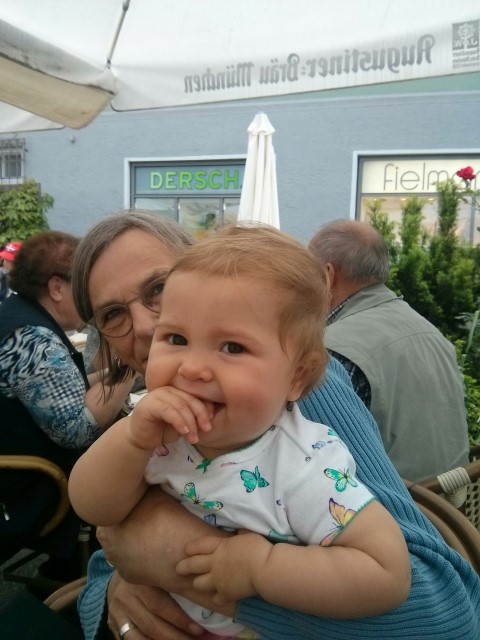 On 18 June the race began at 0715, we decided to go straight to the first checkpoint, we are talking about a 100 kilometer UltraMarathon around the Zugspitz, something like 5 kilometers difference in elevation over the course of the race.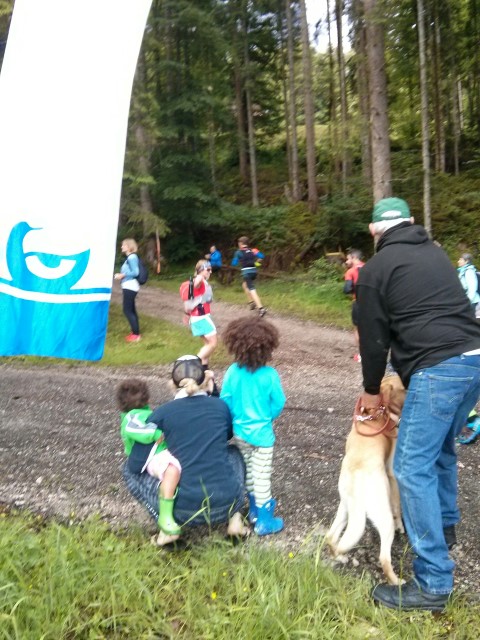 In the above picture you can see Angela (Nurse Hampton) with her kids and me with Charlie cheering Dreama on at the first checkpoint.
We then all (BJ, Addie, Angela with kids, Martina, Charlie and I) jumped in our cars and headed over to checkpoint 2. We had to go up to something like 1100 meters over a gravel road, reminds me of the redneck saying "hold my beer and watch this", the picture on the left is the checkpoint and the one on the right is Dreama kicking ass! See pictures below.
We had to go to checkpoint 5 because of the rough terrain to get to checkpoints 3 and 4. We waited and were very anxious as we had not seen Dream in 2-3 hours, and the weather was not great, at the elevations we knew she was going there were no trees, but snow and hail! But then she showed up, in 2nd place at that point! we were so excited, but then it was time for the Dreama Walton Fan Club/Support Crew to get busy. Angela pulled off her shoes and socks to tape her toes, BJ was busy replenishing her back pack with supplies, Dreama who is only 11 months away from having given birth had to breast feed Addie, and I stood around and got pictures :)
We all then headed over to checkpoint 7 because 6 again was impossible to drive to with a 4x4 RAM truck, and Dreama ran to it (OMG). We got there and were dying of hunger as we hadn't eaten anything but snacks all day, it had a beautiful lake and wonderful looking gasthaus, and as luck would have it the kitchen was closed! So we sat around drinking sodas, water, eating more snacks, the kids were pooping and peeing all over the place, Angela had a great day. Then I said, you know Dreama should be getting here soon and within 1 minute we heard a scream from Angela DREAMA! and we all got into action. See pictures below.
By this time Martina, Charlie and I were beat, can only imagine how Dreama was feeling over 70 kilometers, 2-3 kilometers height difference, through snow, hail, etc. Se we decided to head back to the apartment in Garmisch and follow here progress on line, UltraMarathon has a very cool live online function. BJ and the rest headed on to continue to support Dreama at the checkpoints. I don't remember what time it was when I screamed to Martina that Dreama just crossed the finish line and was in 2nd place. BJ called and said she was doing ok. So we decided to go to the awards ceremony the next day. See pictures below.
Angela, her kids, BJ, Addie, Martina, Charlie and I were there, a fantastic time and we are so proud of you Dreama.
Cannot wait till the next one, we will be there!
Dreama Walton Fan Club, Knopp Germany.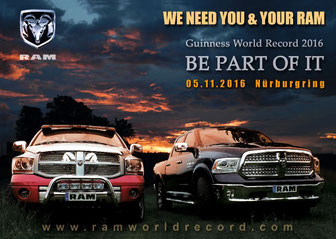 2 March 2016
RAM World Record attempt 5 November 2016 in Germany at the Nürburgring and I am going
25 Feb 16
I got my new headlights today, the difference is subtle, but it is there.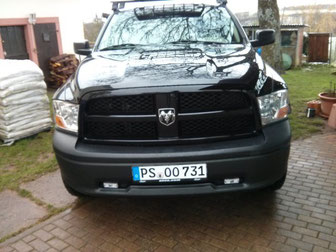 24 Feb 16
I had the grill, front and rear bumpers and nerf steps on the side done in black. Also got a 5" black shorty antenna.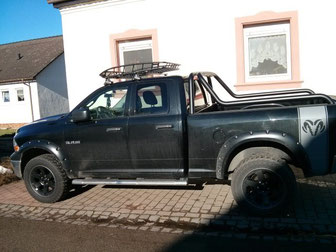 25 Jan 16
Added a Thule Roof Rack with Carrier and a Roll Bar with bed Rails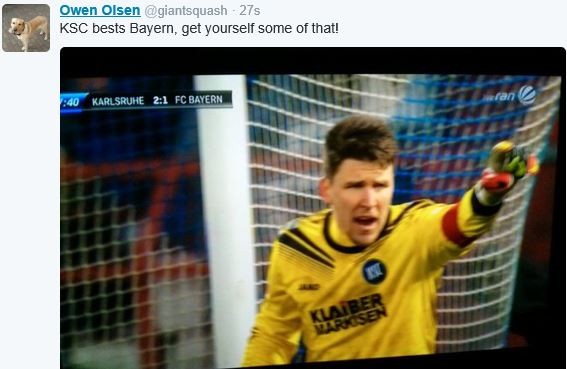 12 January 2016
This is one of my favorite recipes during long cold winter days
Ted's Pinto Beans (from 2002 when I worked with him at LRMC)
Start by roasting a bone-in ham - he prefers the variety of flavors and textures of a picnic ham- glazed with honey and fruit or juice and studded with four or five cloves. Cut up what remains of the ham and use that, the bone and the pan drippings in the beans.
-4-6 cups chunked ham, plus bone and drippings
-2 pounds pinto beans (best if fresh from the garden)
-3 chopped medium yellow onions
-3/4 teaspoon chili pepper
-1 teaspoon cayenne pepper
-1 teaspoon white pepper
-1 teaspoon black pepper
-2-3 tablespoons oregano leaves
-2 teaspoons basil
-2 teaspoons thyme
Soak the pinto beans overnight (leave this step out if fresh from the garden) then rinse and sort them. Place them in a large stockpot and add all ingredients. Cover with water and cook over medium heat for 3-4 hours, the longer the better. Initially the beans don't require much attention, but, as they break down and lose their hulls they tend to stick and burn and must be stirred frequently.
11 January 2016 and David Bowie is dead. Thirty nine years ago I went to his concert, time is catching up. What a long strange trip it's been.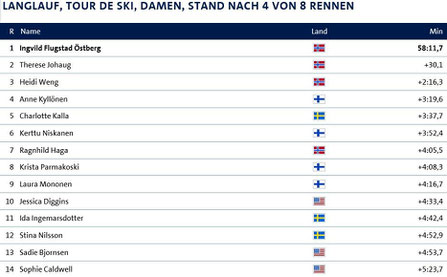 Ski XCountry Team USA is doing great 3 women in top 14 after leg 4 of
5 January 2016
 4th Leg of the  just finished and Sophia Caldwell finished in 1st place!!!! Great job Sophia and USA XCountry ski team!!!!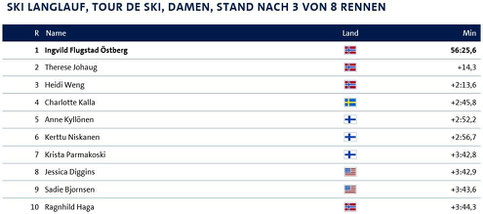 3 Jan 16 3rd Leg is done and the USA XCountry skiers are doing a fantastic job!!!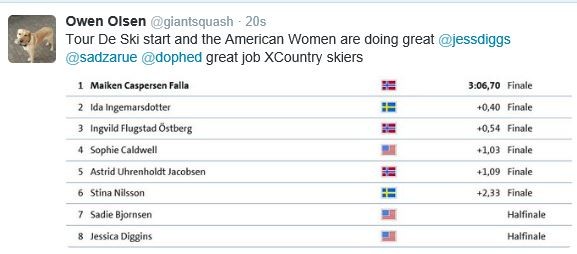 1 Jan 16 and the New Year starts fantastic!!!!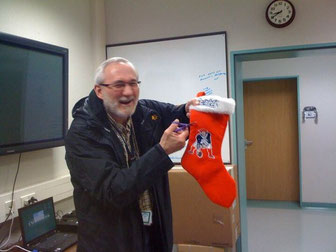 I was recently asked what I thought of Bellycheck, so it's not that I have a problem with lobsters, or Adams beer, and when you can't identify to one state (New England Fans) it is not my fault.
Oh yeah, what I think about Bellycheck, the picture says all.
28 Dec 15, the weather was great today so I decided to throw some water at the truck, Martina cleans the house and I the truck, sounds fair to me!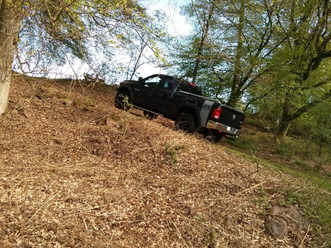 My second biggest hobby is my 2010 Dodge RAM Quad Cab 4.7 Litre 4x4 V8
Since I bought it I have got the following upgrades:
Mickey Thompson Baja ATZ 305/55-20 Tires, 20" Aluminum Laramie Rims Black, Track Extenders, Fender Extensions, Chassis Raised 3 Inches, Garmin Dash Cam and Garmin Navigation, Backup Camera with Sensors, RAM Racing Stripes on Rear Fender, Tow Hitch
I am not done yet!